1946–1957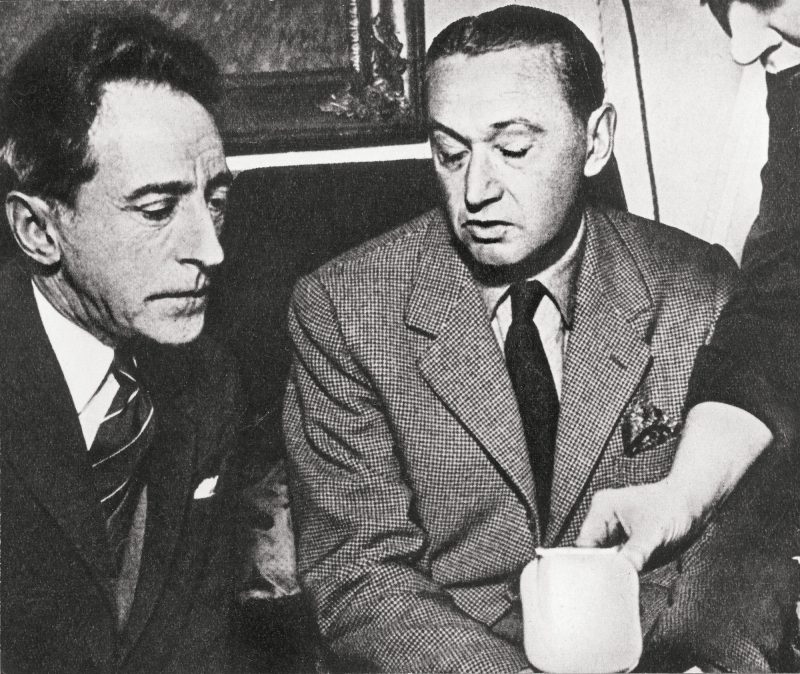 Though he had always cherished the wish to be able to paint in Venice, it was initially very difficult for Peiffer Watenphul to depict Venice. He missed his accustomed landscape. As a German, it was impossible for him to exhibit. He had no financial success as a result and this to crises in his emotional and physical health. The 1948 Biennale, at which one of his paintings was shown, changed matters. In August of that year, Carlo Cardazzo organized Peiffer Watenphul's first solo show at his Galleria del Cavallino in Venice. Friends organized the artist's first postwar exhibitions in Germany in 1948, at the Kunstverein Braunschweig and Galerie Hella Nebelung in Düsseldorf. Peiffer Watenphul, who had gained a good command of the Italian language through his long stay on Ischia, began to take an interest in Italian literature during his Venice years, and read many modern Italian authors in the original. New German publications were regularly sent to him by friends in Germany. He was interested in all types of art: visual art, literature, music, ballet, film. Venice, with the Biennale and the Film Festival, was an important European cultural center in the postwar period, and it offered him manifold inspirations.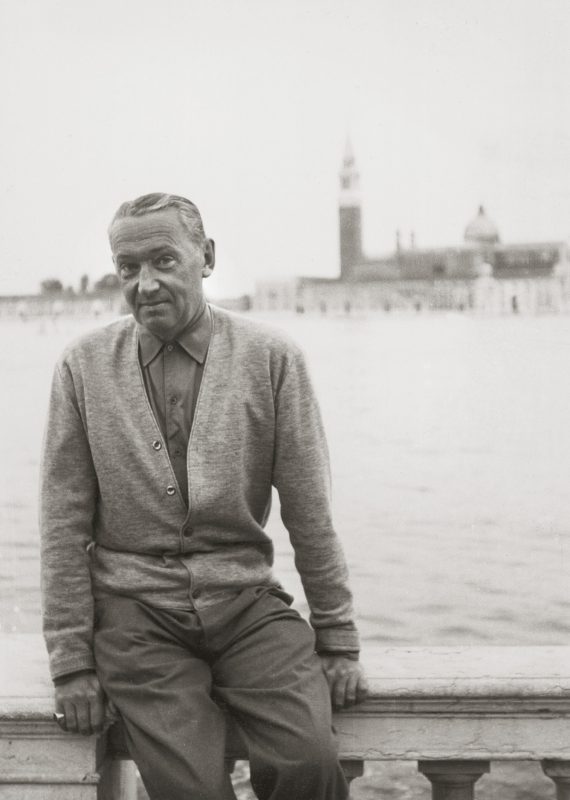 He was friends with several Italian painters, but in particular, Filippo De Pisis, Felice Carena, and Zoran Mušič. In Venice, he was also part of Peggy Guggenheim's circle of friends.
Eberhard Hanfstaengl, Ernst Gosebruch, Alfred Salmony, Josef Hoffmann, Tut Schlemmer, Ludwig Curtius, Gerty von Hofmannsthal, Bernhard and Gundl Degenhart, Bert Bilzer, Jean Cocteau, and Stefan Andres visited Peiffer Watenphul in the lagoon city.
In 1949, Peiffer Watenphul made his first travels since the war to the south of Italy, to Rome, Naples, Caserta, Positano, and Capri. He spent an extended period on a country estate in Puccianello, near Caserta, staying with his sister's friends. He went on to Naples and Positano, where he was awaited by Karli Sohn-Rethel, Kurt Craemer, and Stefan Andres.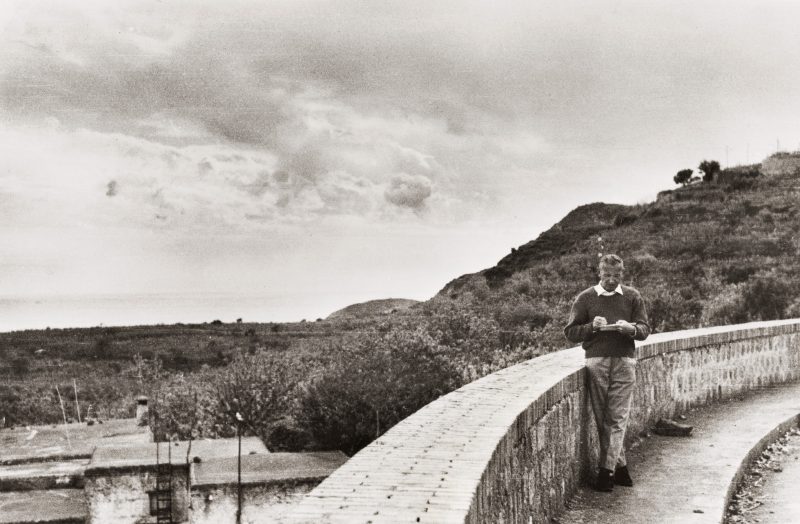 In April of 1950, he spent a month in Florence. Peiffer Watenphul received a passport in the autumn of 1951, and that enabled him to travel outside of Italy. His first trip was to Salzburg. The city made a studio available to the artist in the Künstlerhaus. Since it was small but very high up, he had a balcony built onto it on which he slept. The artist retained this studio until 1971. In January of 1952, after Salzburg, Peiffer Watenphul went to Essen, Dortmund, Wuppertal, and Braunschweig, and also to Zurich to see Chichio Haller. At her suggestion, he began to print color lithographs, a technique he soon mastered. His lithographic work encompasses more than one hundred pages. He created most of these for the Darmstadt academic publishers Arta, and for German art associations. The artist created one of his last lithographs for UNESCO in 1972, donated by the artist to help save San Bartolomeo in Venice, which had been the church of German merchants in the Middle Ages. In the spring of 1953, he had another extended stay in Paris, where he saw again Florence Henri and Daniel-Henry Kahnweiler. He returned thereafter to Venice by way of the south of France, with longer stops in Aix-en-Provence and Saint-Paul-de-Vence.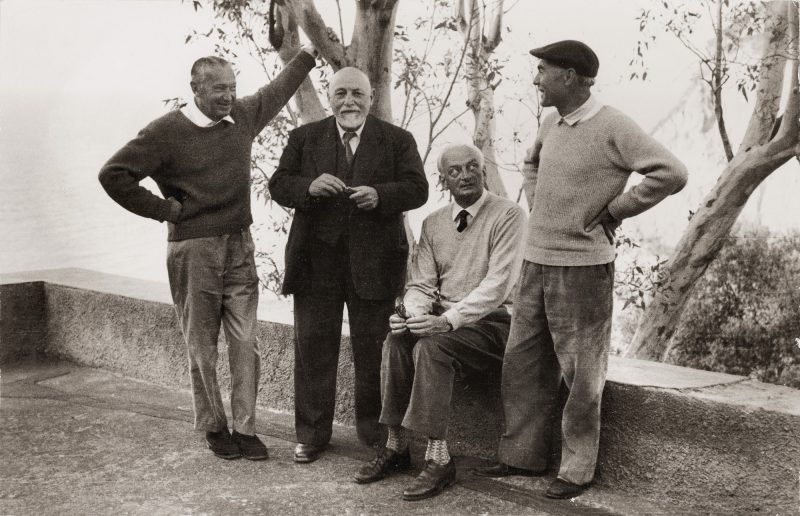 Peiffer Watenphul returned to Ischia and southern Italy in 1954. He then made yearly visits to the island of Ischia, and to Positano. There, he had a large circle of friends, including Gilles, Purrmann, and Bargheer.
He made multiple trips to southern Italy in 1955. In March of 1956, he went with Klaus Gebhard to Morocco, including Tetouan, and Chaouen, to Tangiers, and to Spain. On these journeys, he painted the watercolors A 878 through A 888 as well as A 891 (illustration), all of which are now held by the Graphics Collection of the Pinakothek der Moderne in Munich. He was back on Ischia in May. The years on this island were especially happy and productive ones for the artist, and they witnessed the creation of his great southern landscapes.
Peiffer Watenphul spent some months in Salzburg every summer. There, he worked in the lithographic workshop of the Residenz, printing lithographs, with the assistance of Herbert Breiter and Rudolf Hradil who helped him lift the heavy stones. Peiffer Watenphul had many friends and admirers in Salzburg and his works were exhibited regularly at the city's galleries.
He almost always spent Christmas in Venice. In April of 1957, he traveled to Apulia, Calabria, and Sicily. The artist acquired a small studio on the Via dei Greci in Rome in the fall of 1957.